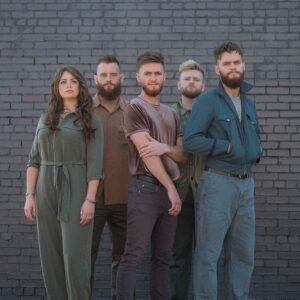 Sunday, May 29, 2022
Indie Rock/Folk/Pop
Dawson Hollow is an American Indie-Folk-Rock band formed in 2016 by 5 siblings who have been touring, writing and making music together since 2001. Dawson Hollow's unique brand of entertainment fuses the cinematic colors of pop, nostalgic string elements of Americana and iconic 5-part blood harmonies. Based out of the Ozark Mountains of Missouri, Dawson Hollow's high energy performances offer supporting lyrics that carry a hopeful undertone. Now adding their voice to "The Chosen's" 2021 Christmas special, Dawson Hollow has performed over 3,000 shows collectively and have amassed millions of streams on Spotify. Currently, the band is working on a new EP called "Covers" that offers fresh spins on some of the band's favorites. The first single from "Covers", the band's take on "Lovely Day" by Bill Withers, released in October of 2021.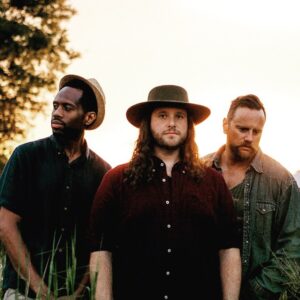 Sunday, May 29, 2022
Southern Rock
Packing a Southern Rock/Pop, Blues & Americana sound and positive, family-friendly message, some describe Josh Gilbert Band as an upbeat tempo with a splash of John Mayer Trio and a kick of Stevie Ray Vaughan. Hailing originally from Chattanooga, TN, Josh has toured across the U.S. and Canada for over 12 years, with over 1,000 performances to date.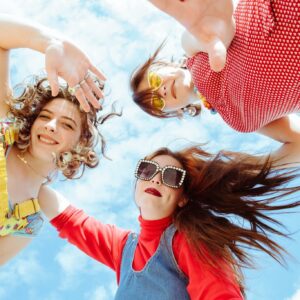 Sunday, June 5, 2022
Rock/Folk
The Burney Sisters, comprised of sisters Olivia-16, Emma-14, and recently joined 11-year-old sister Bella , create music with a maturity and emotional intelligence that belies their age. Olivia and Emma write keen and knowing songs while arranging for multiple instruments and structuring unique and resonant harmonies. The result—personal and penetrating music that both connects with and captivates the listener. Their soul nurturing sibling harmonies and tunes are reminiscent of The Avett Brothers, First Aid Kit, Indigo Girls, The Staves, and The Wild Reeds.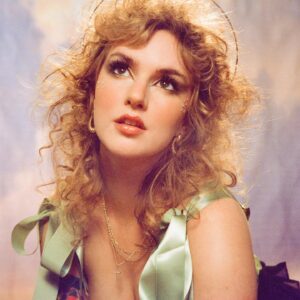 Sunday, June 5, 2022
Retro Pop
Emily Blue is an American singer-songwriter of Norwegian descent. Famous primarily for her solo career, she is also known the lead singer of Champaign-based indie rock band Tara Terra. Born and raised in Urbana, Illinois, she is now based in Chicago and Nashville.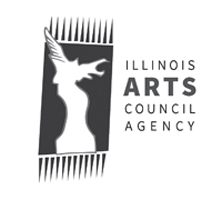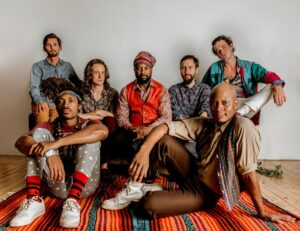 Sunday, June 12, 2022
Afrobeat
Brooklyn's Kaleta & Super Yamba Band are fronted by Afrobeat and Juju veteran Leon Ligan-Majek a.k.a. Kaleta. The singer/guitarist from the West African country of Benin Republic lived his adolescent life in Lagos, Nigeria where Afrobeat was born. Kaleta's guitar chops earned him decades of touring and recording with Fela Kuti, King Sunny Ade, Lauryn Hill and more.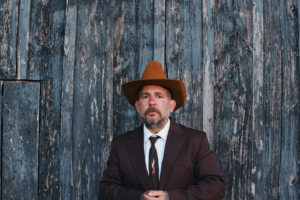 Sunday, June 12, 2022
Country
Jeremy Pinnell, Northern Kentucky's son from across the river, is a soft-spoken man, born to an area that is equal parts Southern hospitality, Northern attitude and Midwestern charm. Raised from humble beginnings of singing in church and learning the guitar from his father, his craft quickly made heads turn and rooms fall silent. But with his departure from home at 18 to venture into the unknown with only his music, this young man soon found himself surrounded by the demons of the world he used to try and sing away.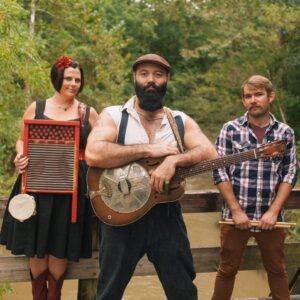 Sunday, June 19, 2022
Country Blues
Country Blues Heroes from Southern Indiana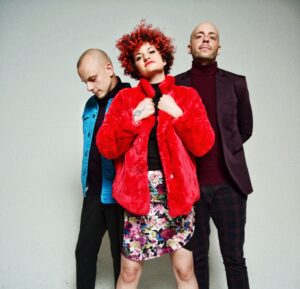 Sunday, June 19, 2022
Folk, Pop, Rock
Carsie Blanton writes anthems for a world worth saving. Inspired by artists including Nina Simone and Randy Newman, her songs encompass a wide range of genres, from sultry pop to punk-tinged Americana. Whether alone with her electric guitar or fronting her four-piece "handsome band," Carsie delivers every song with an equal dose of moxie and mischief, bringing her audience together in joyful celebration of everything worth fighting for.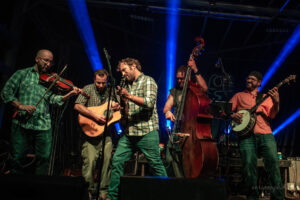 Sunday, June 26, 2022
Bluegrass
Miles Over Mountains is a progressive bluegrass band based in McHenry, IL. Their live shows are high energy, centered around an arsenal of original material and refreshing variety of cover songs served up in their own unique style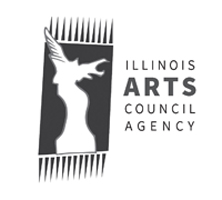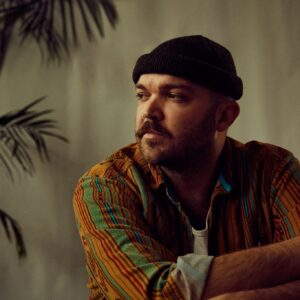 Sunday, June 26, 2022
Folk
Tyler Sjöström's gritty vocals and vintage arrangements have reverberated from the Chicago music scene since the release of his freshman EP, What We Say We Are, at the end of 2014. Following his debut, rooted in Americana and Folk, Tyler's track "Red River" was given EDM treatment with collaborator, Chris Meid, and signed as a single with Warner Music. Following was a slew of collaborations from across the globe resulting in tens of millions of streams on Spotify alone. Since, Sjöström has taken his new role as Singer-Songwriter to heart, working with DJs and producers around the world developing a taste and adeptness for topline writing, studio work, and live performance.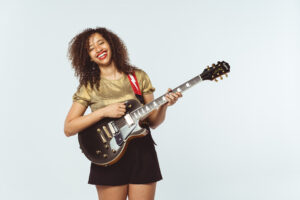 Sunday, July 10, 2022
Blues
Jackie Venson is a multi-instrumentalist, singer/songwriter known far and wide for her complexly beautiful music and blazing guitar skills. Born and raised in Austin, Texas, Jackie has traveled the world playing to massive crowds both as a headliner and as support for major acts such as Gary Clark Jr, Melissa Etheridge, Aloe Blacc, Citizen Cope to name a few. With the disruption of the COVID-19 pandemic, the cancellation of her entire tour schedule and the wave of social change sweeping across the country in 2020, Jackie committed herself to releasing more music than ever before, connecting with her fans directly and speaking up about the change she wanted to see in her city and country. Since then, Jackie has released 2 studio albums, 2 live albums under her name and several electronic albums under her side project titled jackie the robot. During the pandemic, Jackie Venson also made her National TV Performance Debut on Austin City Limits 46th season, a huge honor for the native Austinite. Venson's most recent release, "Love Transcends", Venson firmly established herself as a sonic force to be reckoned with out of Austin, Texas.
Sunday, July 10, 2022
Smile Rock
Invisible Cartoons blends catchy melodies, intoxicating voices, bounce-inducing beats, dynamic guitar/bass rhythms, spine-tingling keytar riffs, and dramatic wordplay about love, friendship, and fun.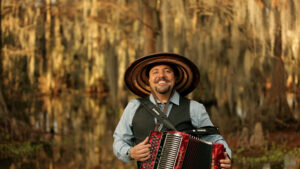 Sunday, July 17, 2022
Zydeco
Grammy-winner Terrance Simien takes his audiences on a multicultural tour of the world inspired the many countries he's visited on tour which have informed his musical language. He creates a hypnotic blend of New Orleans funk-reggae-flavored-world-blues-American zydeco roots music that beckons you to your feet and into the groove. Leading his Zydeco Experience band, Simien has become one of the most respected and accomplished artists in American roots music today. He and his band mates have performed over 7000 concerts, toured millions of miles to over 45 countries during their eventful career.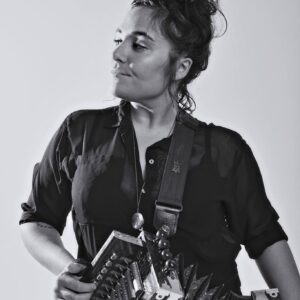 Sunday, July 17, 2022
Zydeco/Creole
Marcella Simien was born into one of the first Creole families to settle St. Landry Parish. Daughter of two-time GRAMMY™ award winning Zydeco luminary Terrance Simien, Marcella was practically born onstage and grew up immersed in sound and performance. Visits to the family home from legends such as David Hidalgo of Los Lobos or Taj Mahal, who once sang her "Happy Birthday," were not uncommon.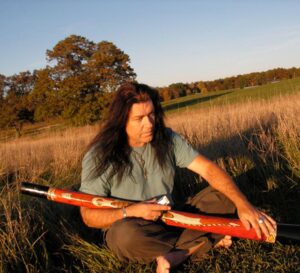 Sunday, July 24, 2022
Blues with an Australian Twist
An amalgamation of roots, blues and world music, award winning Australian singer/ songwriter "Peter D. Harper" creates a heady mix of roots music through his creative use of the harmonica, and the haunting drone of the didgeridoo. By combining traditional and modern influences, borrowing from Western and World music, Harper has created a highly original take on the roots genre. Harper has received an amazing 14 x Music Awards in four different countries and has performed on over 2000 Films, commercials and TV series. Considered to be a virtuoso harmonica player, Harper's innovative use of electronic enhancement and feedback, breaks the traditional boundaries of the harmonica, giving his music its distinctive harmonics and effects. The powerful guitar sounds and the unique drone of the didgeridoo create rawyet eerie sonic textures, some how sounding primal and contemporary at the same time. Harper is backed by his very talented American Midwest based band: "Midwest Kind"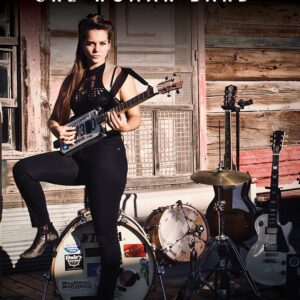 Sunday, July 24, 2022
Blues
You can't miss Ghalia Volt. She's the natural-born rock star with the leather jacket and wicked grin, leaning from her album sleeve to offer you a hit on her hip flask. But the real Southern blend ain't in the bottle, it's on the songs. Following the New Orleans flavours of her 2017 breakthrough, Let The Demons Out, this year sees the acclaimed Brussels-born singer-songwriter dive deeper into the American South, recording in the hill country of Mississippi, where she shared her songs with a cast of esteemed local musicians and caught the flying sparks. This is Mississippi Blend: an album as fiery and throat-burning as Delta moonshine.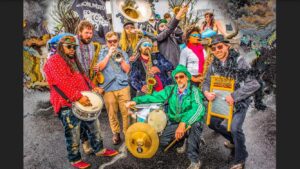 Sunday, July 31, 2022
Brass Band
Asheville, NC-based BrassFunkRock band Empire Strikes Brass has a lot to say with a big sound. Chock-full of serious groove from a thumping rhythm section highlighted by lush horn arrangements played by a thick horn section, the band's compositional roots as well as it's creative and collaborative soul contribute lots of depth in their original tunes and covers that speak volumes to ESB's evolution.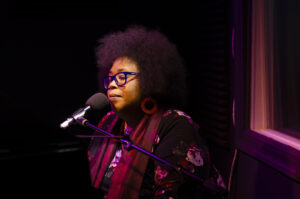 Sunday, July 31, 2022
Soul
Athens, Georgia native turned New Orleans Folk Rock Diva Lilli Lewis is a voice for the
voiceless in Americana, her third full album for Louisiana Red Hot Records, lauded by NPR, Rolling Stone, Offbeat Magazine and the New Orleans Times-Picayune. Trained as an opera singer and classical pianist, singer-songwriter Lewis has been a composer, producer and performing artist for over two decades. She has been known as the Folk Rock Diva since performing in the Folk Rock band The Shiz, founded with her wife Liz Hogan.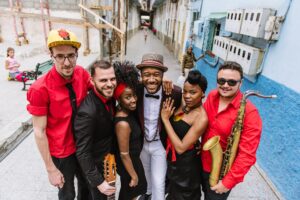 Sunday, August 7, 2022
Cumbrian, Reggae, Hip-Hop
Vox Sambou comes from Limbé, Haiti. He writes and performs in Haitian, French, English, Spanish, and Portugues. He is a founding member of Montreal-based hip-hop collective, Nomadic Massive. He performed across North America at theKennedy center in Washington; Grand Performances in Los Angeles; Le Printemps de Bourges, France, Chile, Brasil, Senegal, Mali and Burkina Faso, Colombia, Morocco, Spain and USA.
This engagement of Vox Sambou is made possible through Performing Arts Global Exchange, a program of Mid Atlantic Arts Foundation in partnership with the National Endowment for the Arts.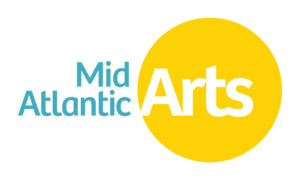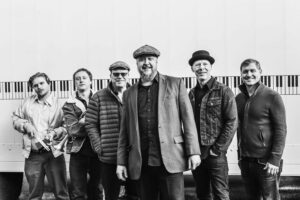 Sunday, August 7, 2022
Soul
Night after night at their live shows, Josh Hoyer & Soul Colossal leave it all on the table, bringing crowds palpably authentic music. This is a real working band; music for the people, by the people. You hear the veracity in Hoyer's voice. You hear the strife of a guitar amp being pushed to its limits. You hear keyboards hammering notes home while emboldened horns soar over the top of a rhythm section akin to a freight train. The raucous funk and smooth soul emanating from the stage dutifully pays homage to the past soul giants while simultaneously charging forward, piloting themselves into the modern era. This is soul music.