Sunday, May 28, 2023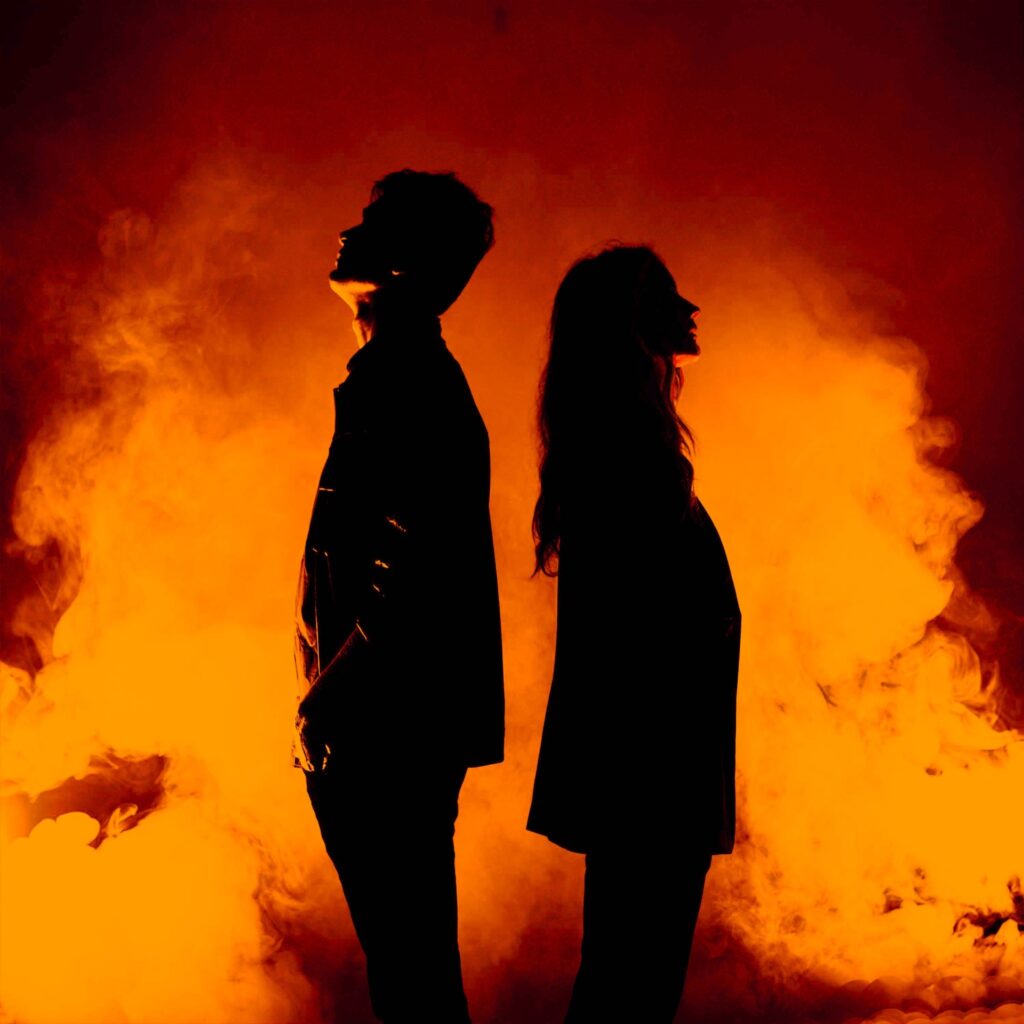 Pop/Folk
Swedish/American alt-pop duo, 7000apart, combine powerful vocals with strong songwriting and moody melodies to deliver music on an emotional level. Singer, Amelie Eiding and multi-instrumentalist, Jon Kresin have both struggled with their own mental health issues over the years and have found the cathartic nature of radical honesty, self-acceptance, and artistic expression through songwriting therapeutic. Their experiences and time spent healing have fostered a genuine passion for helping others through their music.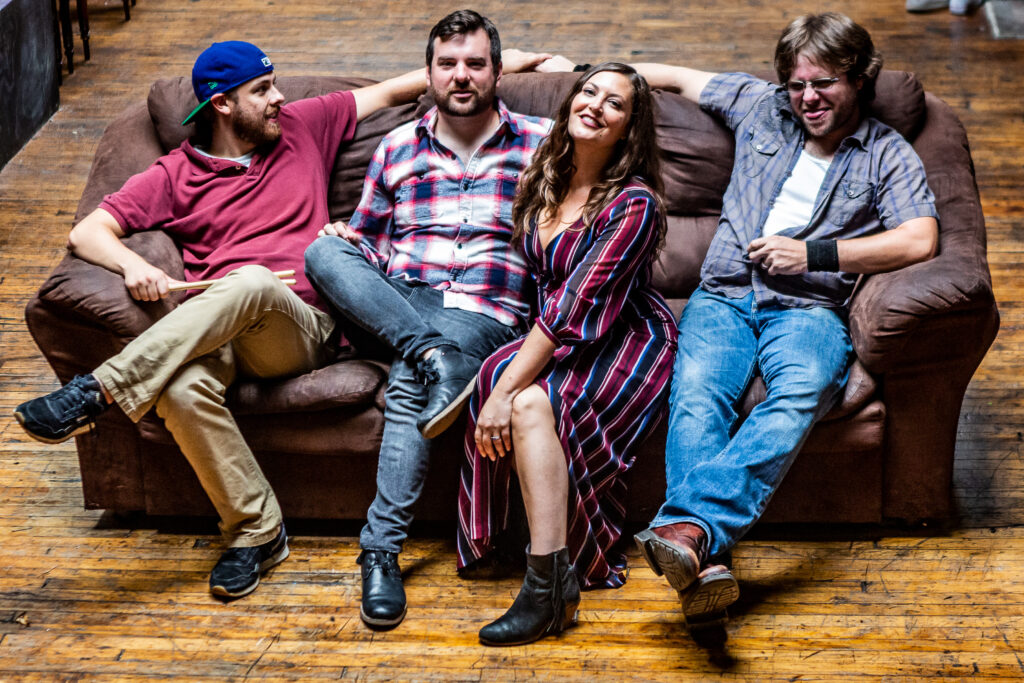 Rock/Pop
Sincerity, pathos and powerhouse vocals. "Polished yet rootsy Chicago outfit Empty
Pockets" (Rolling Stone) celebrates old-school classic rock, folk, and the blues, skillfully
blending singer/songwriter catharsis with rich harmonies and real players. Bold
Americana flavors straight from the soul.
When not busy recording in their personal studio, The Empty Pockets are out on the
road headlining or opening for acts like Bob Schneider, Rev. Peyton's Big Damn Band,
Dickey Betts (Allman Brothers) and Dave Mason (Traffic), among many others. They
also have passionately served as backing band for a number of artists of note,
including Kenny Loggins, Al Stewart, Gary Wright, Richie Furay (of Buffalo Springfield),
and Simon Kirke (of Bad Company).
Sunday, June 4, 2023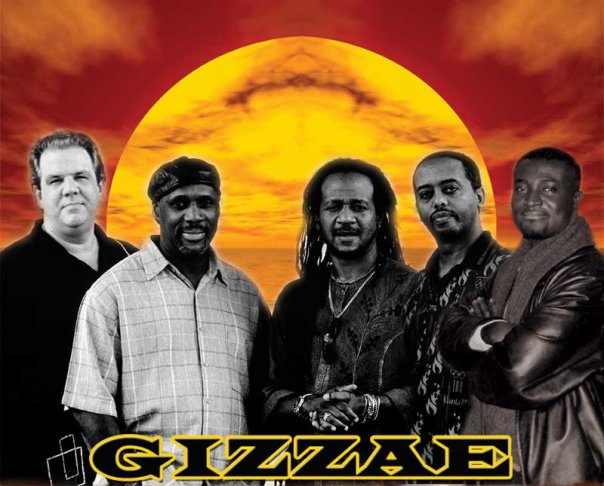 Reggae
Gizzae is truly a band of the world – With musicians hailing from the four corners of the Earth, Rocket and Gizzae have been playing for crowds across the country for over 35 years! Their musical experiences have collectively earned them Grammy® awards, Chicago Music Awards and they have opened for some of the biggest names in Reggae. They have also recorded and played professionally with such acts as:
Ziggy Marley, The Rolling Stones, Bruce Springsteen, Third World, Toots and Maytals, Burning Spear, Carly Simon, The Talking Heads, Rita Marley, Judy Mowatt, Chachi, Michael Black, Moja Nya, Dallol, Rude Beat Society, The Mighty Baron of Trinidad, Bell Combo and many others.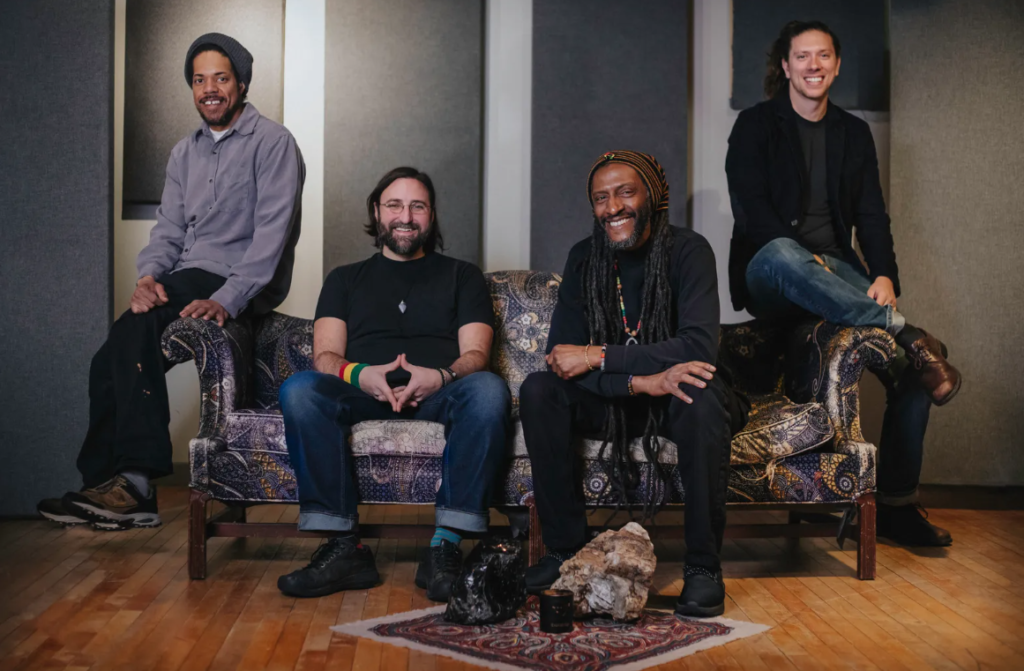 Reggae
For over twenty-five years, the Madison, Wisconsin-based group has purely and fearlessly followed its inner artistic continuum. Along the way, Natty Nation has burst through genres while retaining a distinct roots reggae core.
"Our ultimate goal is to uplift as many people as possible through sound and vibration," says frontman JAH Boogie.
Natty Nation's unique pedigree of a Midwest home base and artistic openness has helped the posse foster a signature sound. The group describes themselves as hard roots rock reggae because, in addition to their honest and authentic roots reggae foundation, their embrace of soul, rock, and funk is undeniable. Natty Nation is also influenced by such diverse geniuses as Michael Jackson, Jimi Hendrix, Living Colour, Earth Wind and Fire, Fishbone, and Bad Brains.
The band's name remains a conceptual and aesthetic touchstone for the group, elucidating its wildly diverse cultural and aesthetic journeys. JAH Boogie explains: "The band got its name from a past member who coined it Natty Nation, dealing with Rastafarian culture and tradition. Natty can be locks of hair (short for natural), unity, or well dressed, and nation denoting nationality. The idea is that the barriers of nations are not natural, so the earth is the one natty nation, and we are all earth citizens. We are all one. The only thing that separates us is the ego and its physical manifestations."
Sunday, June 11, 2023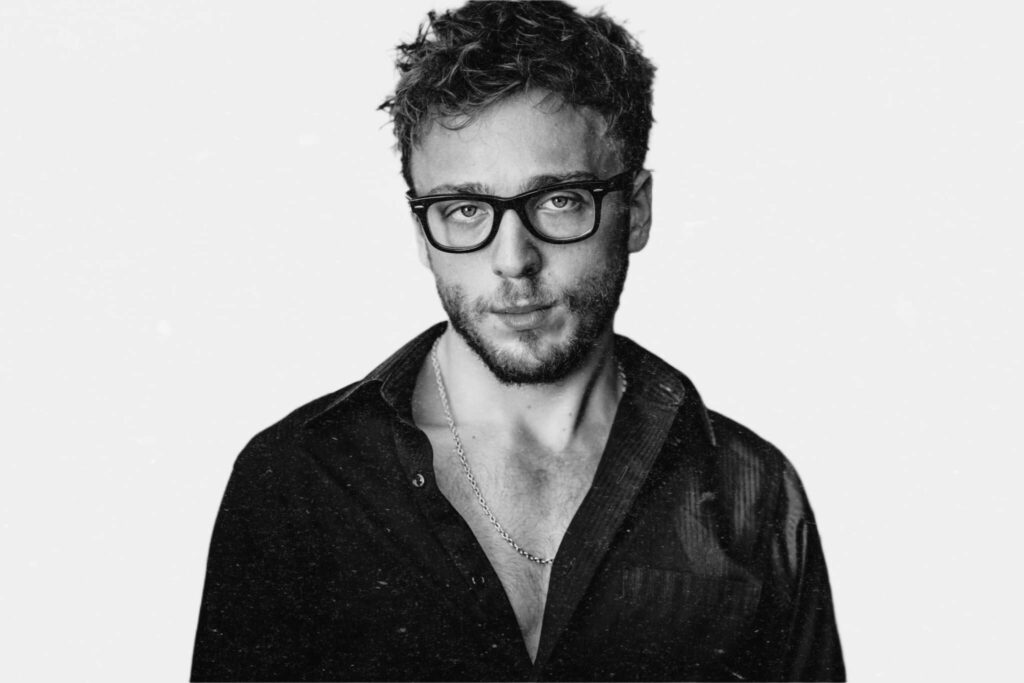 Blues
Southern born, Northern raised , Dylan Doyle has been steeped in everything from Bob Dylan, Wes Montgomery, and Bill Withers to John Prine, Jimi Hendrix, and The Band. From this comes a unique musical interpretation that lies somewhere within the delta of Roots, Rock, and Jazz, giving him a style that defies classification.
Touring nationally since age 15, Dylan became a seasoned professional at a very young age. He has played with such notable musicians Rob Stoner (Bob Dylan, Don Mclean), John Platania (Van Morrison, Natalie Merchant), Ben Cauley (Otis Redding) and Bill Payne (Little Feat). Stoner called Dylan one of the most prodigious players he has known with abundant natural talent. John Platania has referred to Dylan as "The Future." Ben Cauley, after playing with Dylan in Memphis said, "Dylan Doyle sounds like a young Jimi Hendrix." In the words of Bill Payne upon sharing the stage, "Music is a conversation. Dylan spoke beautifully and was listening to the musicians around him. His play was imaginative and original."
Attesting to Dylan's versatility, Dylan has played the King Biscuit Blues Festival three consecutive years as well headlining the Grateful Garcia Gathering, the largest Grateful Dead festival in the Midwest.
Dylan consistently packs houses around Europe and the United States.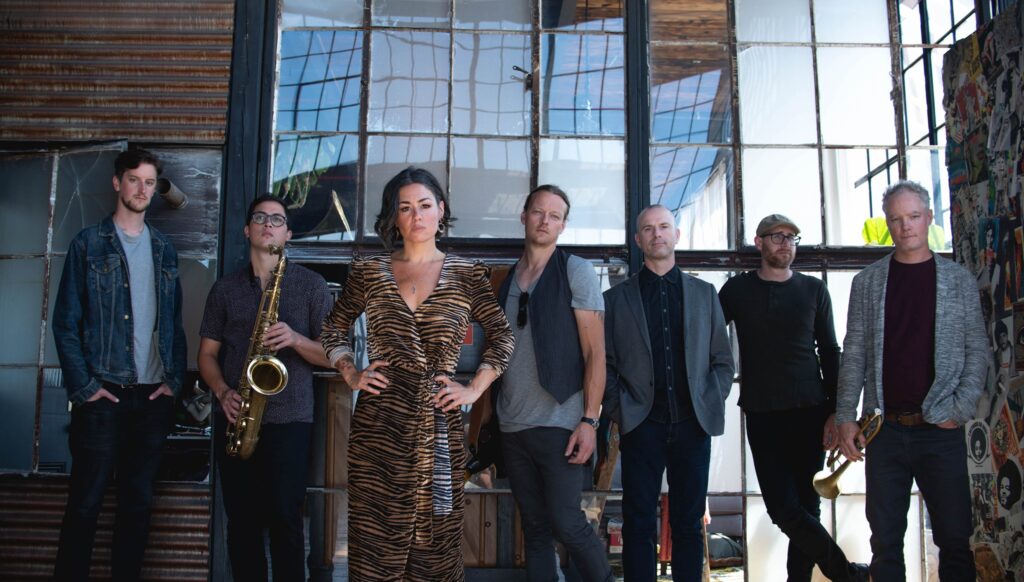 Southern Soul
Meghan Parnell and Dave Barnes are the driving force behind Bywater Call, a powerhouse 7-piece Southern Soul, Roots Rock band out of Toronto, Canada
Since Bywater Call was formed in 2017, they have been Maple Blues and Independent Blues Award nominated and have made waves in the Canadian Festival Circuit. The band has also had the opportunity to extensively tour Europe, including most recently in May and June of 2022, featuring a mainstage appearance at the Netherlands' premiere blues festival MOULIN BLUES. Performances there have been praised in Dutch and German media, with references to Meghan as one of the best singers in blues and roots today.
Born out of a love for southern soul, blues and roots music and a passion to create a powerful and moving experience for listeners, Bywater Call is completed by Bruce McCarthy on drums, Mike Meusel on Bass, John Kervin on Keys, Stephen Dyte on Trumpet and Julian Nalli on Tenor Sax.
Sunday, June 18, 2023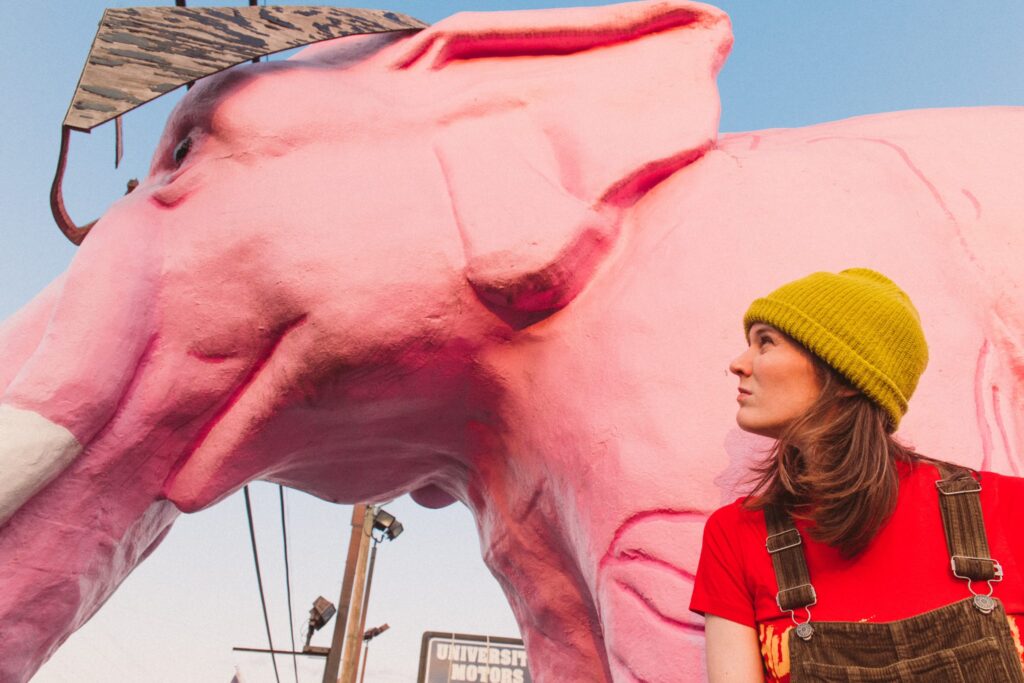 Pop/Rock
"When I write, it's like I step inside of a dream," says Laney Jones. "I go to this place
that's somewhere between sleeping and waking, between memory and imagination.
It's a place where anything can happen."
Press play on Jones' mesmerizing new album, Stories Up High, and you'll find yourself
transported there, too. Recorded in her adopted hometown of Nashville with producer Andrija Tokic (Alabama Shakes, Langhorne Slim), the collection is lush and immersive, with rich, elegant arrangements that ebb and flow beneath Jones' velveteen vocals.
The performances here are timeless, evoking a faded, old Hollywood glamour full of
longing and melancholy, but dig beneath the surface and you'll find that Jones is an
optimist at heart, a believer in the relentless beauty of this world. She wrote the
album in what she calls a "flow state," and the result is a captivating, cinematic work
that's equal parts stream-of-consciousness and careful introspection, an honest,
intuitive record that hints at everything from Angel Olsen to Judy Garland as it reckons with loss, growth, and change.
Stories Up High follows Jones' 2013 debut, Golden Road, which landed her a nationally televised performance at The Kennedy Center, and 2016's Laney Jones, which prompted Rolling Stone to dub her an Artist You Need To Know. To date, Jones' songs have racked up millions of streams, soundtracked films from Disney and Pixar, and turned up in commercials for Google, Netflix, Toyota, and Red Bull among others.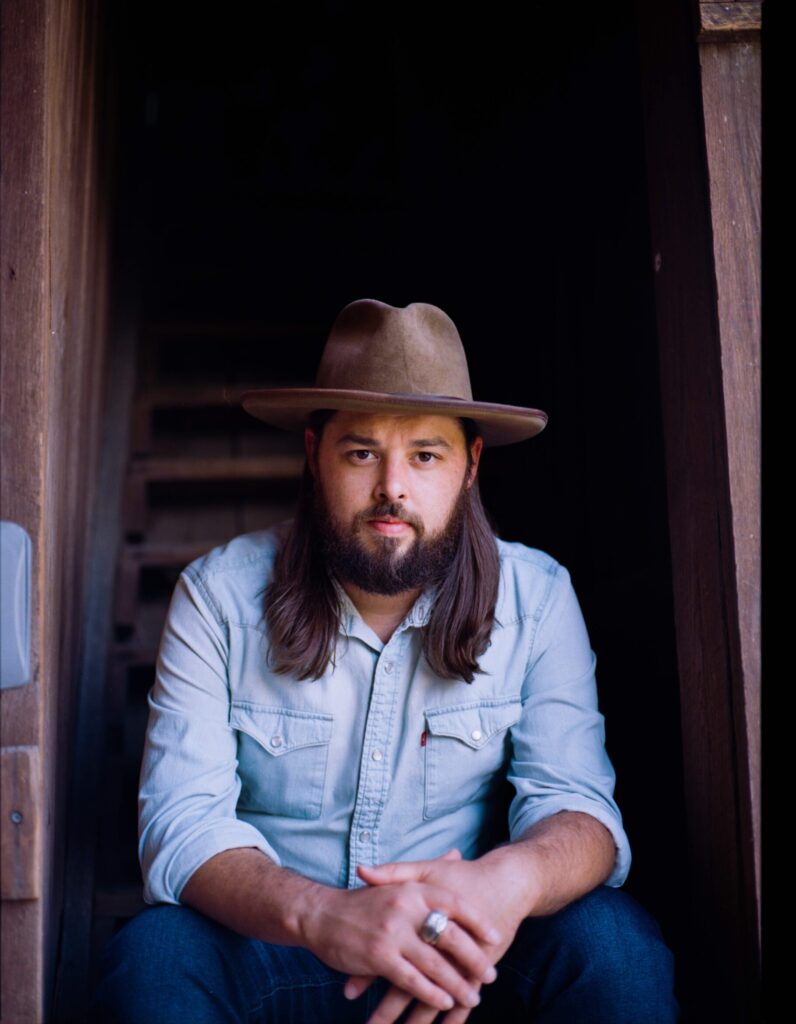 Americana/Folk/Country
Forsythia, the latest studio LP offering from Caleb Caudle out 10/7/22 via Soundly Music, is a portrait of his truest self, of the artist at his most solitary and reflective.Thematically, it meets anticipation for the unknown future with nostalgia for the past, and reconciles both with meditation in the present. The album was recorded at the legendary Cash Cabin during the pandemic, and inspired by the solitude and symbols Caudle found in nature during that time. It's produced by John Carter Cash, and features veteran session players Jerry Douglas, Sam Bush, Dennis Crouch and Fred Eltringham, and the vocal talents of Carlene Carter, Elizabeth Cook and Sarah Peasall McGuffey. Simplistic arrangements– in which Caudle was the only guitarist– built a framework for space that is filled intentionally so that the songs themselves can be heard and appreciated without an overcrowding of instrumentation. On this record, outsider influences come into play nearly as much as his foundational knowledge of traditional Appalachian folk and other music history. This collection of 10 songs serves as a manifesto of Caudle's beliefs and simplest desires. Forsythia sees Caudle as a master of his craft as a songwriter and musician.
Sunday, June 25, 2023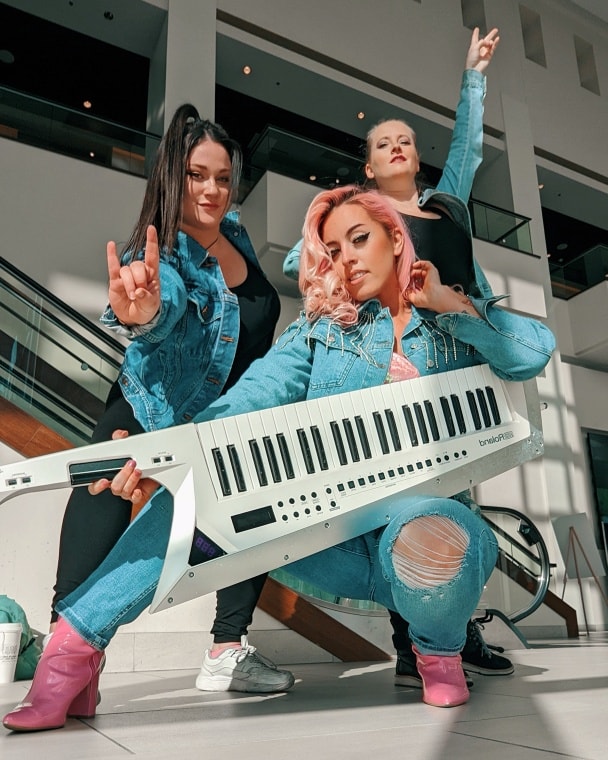 Pop/Rock/Dance
This Pink Haired rocker pop-rocker was raised on a well balanced diet of Michael Jackson, Joan Jett, and a closet full of sequins. Alisabeth has left a memorable impact on stages from Los Angeles to New York — with her latest step being on the hit NBC TV show "American Song Contest".
Her last single"Wonder"was released by Atlantic Records and is the embodiment of what this pop rock singer stands for – Self Acceptance and Rock n Roll.
Von Presley travels with backup dancers and a fully choreographed production. She offers several styles – ranging from a Kid-Friendly set to a full blown, fully choreographed, 6 backup dancer pop-rock production. Think Lady Gaga meets Pat Benatar with a bit of P!nk sprinkled on top!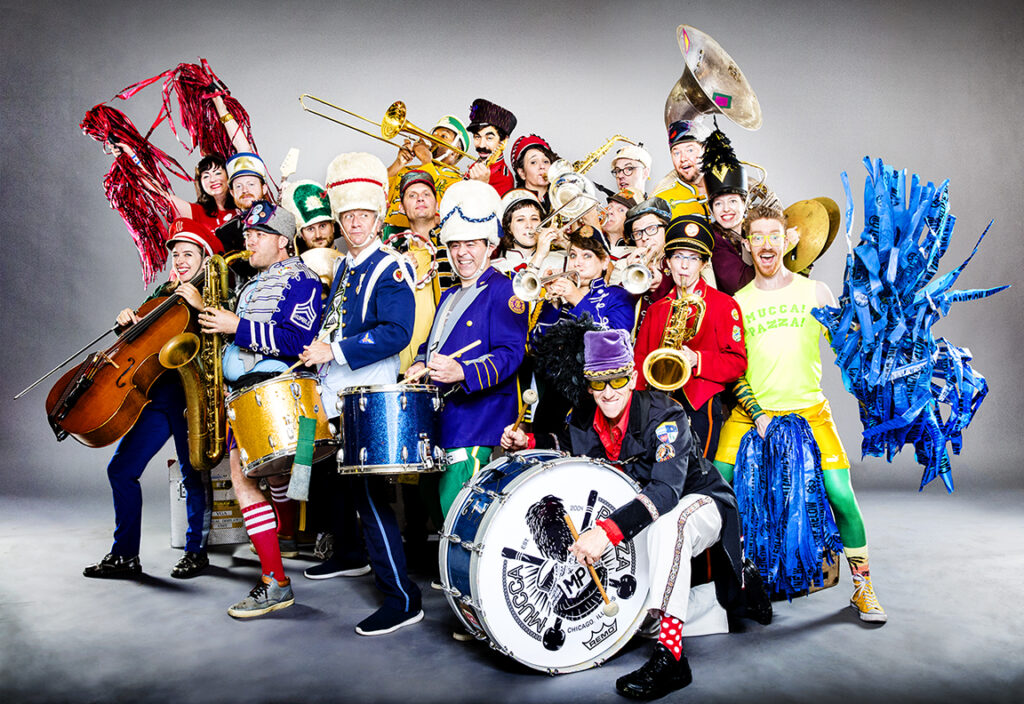 Marching Band
Mucca Pazza is an intrepid interdisciplinary instrumental music ensemble from Chicago, IL. Since 2004, they have made a name for themselves playing alarmingly danceable music composed and arranged especially for their implausible instrumentation by band members – original music which defies classification but has bloomed out of manifold influences, from surf to Stravinsky, from Bartok to Zappa, from Esquivel to Ellington. In addition to blaring trumpets, slithering saxophones, clarinets, trombones, and tubas, the band boasts a drumline that seems to share a single nervous system, an entire section of disparate instruments that don't belong anywhere near a marching band (electric guitars, accordion, violin, and yes, a cello), and contains within its multitudes a cheer squad that performs absurdist cheers and asymmetrical, impressively low-to-the-ground pyramids. No-one has ever been completely certain of the exact number of people in Mucca Pazza. Everyone can be completely certain that this group of weirdos belongs together! Mucca Pazza: embracing the absurd! in solidarity with the improbable!
Sunday, July 9, 2023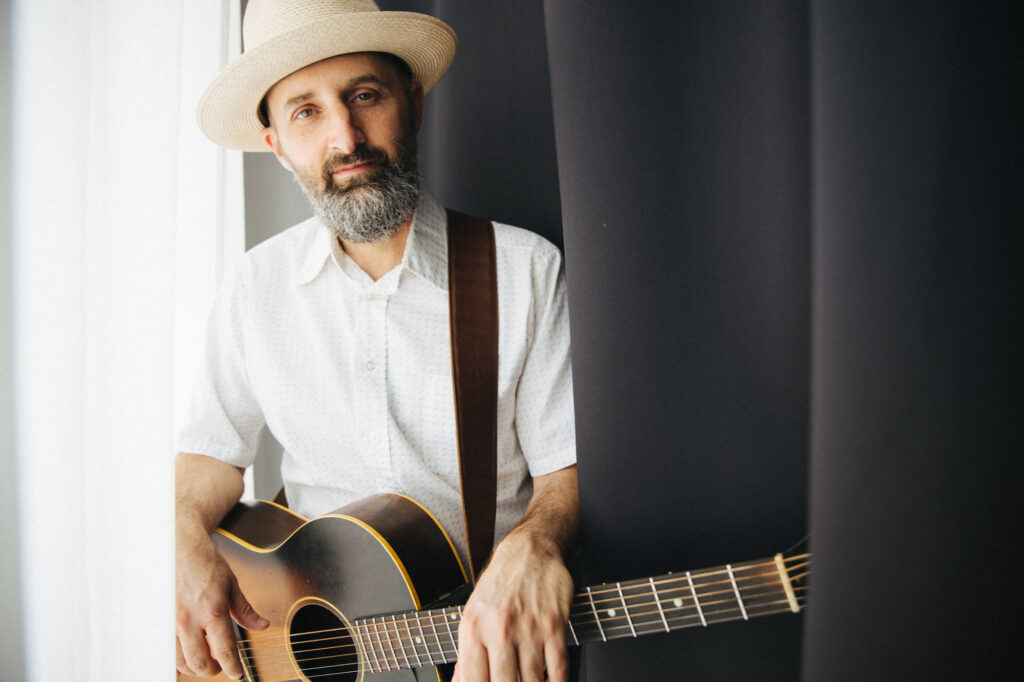 Americana/Folk/Blues
Seth Walker is often cited as one of the most prolific contemporary Americana artists on the scene today. He's a multi-dimensional talent who combines a gift for melody and lyric alongside a rich, Gospel-drenched, Southern-inflected voice with a true blue knack for getting around on the guitar. His new studio album, I Hope I Know, produced by Jano Rix of The Wood Brothers, and a string of singles, including "We Got This," "Spirits Moving" and a cover of Van Morrison's classic "Warm Love" further build upon this reputation.
In 2021, Walker added published author to his oeuvre with his first memoir, 'Your Van Is On Fire.' A riotous and charming melange of a touring musician's life, the book is comprised of many short essays, poems and paintings he'd accumulated over a near 30-year career. Written during the pandemic lockdown, Walker offers a first hand account of an artist in perpetual motion who's dedicated his life to chasing the muse wherever it may lead.
Growing up on a commune in rural North Carolina, the son of classically trained musicians, Seth Walker played cello long before discovering the guitar in his 20s. When his introduction to the blues came via his Uncle Landon Walker, who was both a musician and disc jockey, his fate was forever sealed. Instantaneously, Seth was looking to artists like T-Bone Walker, Snooks Eaglin, and B.B. King as a wellspring of endless inspiration. The rest is history. He's released ten albums, broken into the Top 20 of the Americana Radio Charts, reached No. 2 on the Billboard Blues Album Chart and received praise from NPR, American Songwriter, No Depression and Relix, among others.
In addition to extensive recording and songwriting pursuits, Seth is consistently touring and performing at venues and festivals around the world. Along with headline shows, he's been invited to open for The Mavericks, The Wood Brothers, Raul Malo, Paul Thorn and Ruthie Foster, among others.
Seth Walker is currently based in Asheville, NC after previously residing in Austin, New Orleans and Nashville. He's used those experiences wisely, soaking up the sounds and absorbing the musical lineage of these varied places. With a bluesman's respect for roots and tradition, coupled with an appreciation for—and successful melding of—contemporary songwriting, Seth sublimely incorporates a range of styles with warmth and grace. Perhaps Country Standard Time said it best: "If you subscribe to the Big Tent theory of Americana, then Seth Walker –with his blend of blues, gospel, pop, R&B, rock, and a dash country—just might be your poster boy."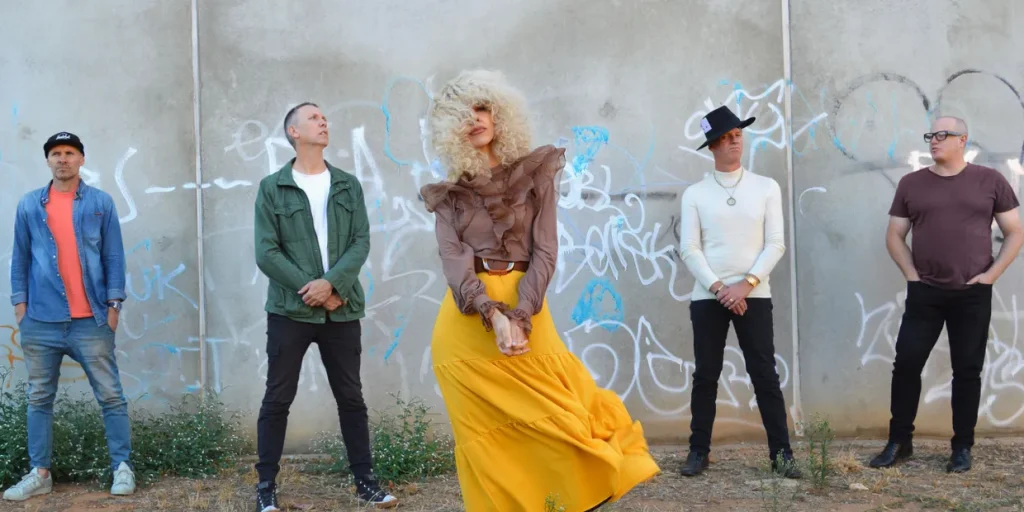 Australian Blues Rock
Formed in Adelaide South Australia in 2014 the band first made waves across Australia and New Zealand being nominated in every category of the 2018 Australian Blues Music Awards on the back of their 2nd album Tales of A Rich Girl, and ultimately picked up 3 gongs. Tales was tracked in LA by 7 x Grammy winner Jim Scott and mixed in Nashville by 4 X Grammy winner Vance Powell. It received some incredible reviews and had a stellar run on the charts hitting no.1 on the Australian Blues Music Charts, and no.15 on the International Roots Review. Huff Post's Randy Radic called the album "…..a humdinger", and Peter Salzony from Blues Blast Mag wrote "You are left emotionally drained after this soulful experience has concluded…….expert musicianship and top notch production propel this effort into greatness. Hearing is believing!"
Sunday, July 16, 2023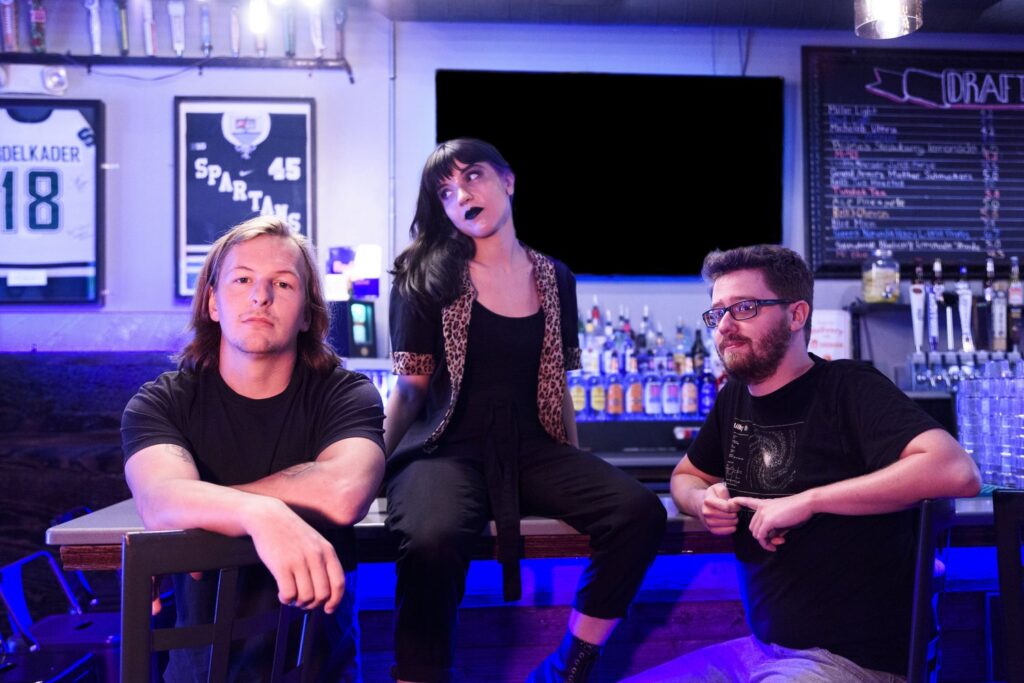 Blues/Rock
It's mayhaps— not mayhem, although we might cause it, and not mishaps, although they do happen.
Patty PerShayla is a former small-town pageant queen turned rock 'n' roll powerhouse. Stomping on corner stages across her home state of Michigan, she established herself as a singer, songwriter, and multi-instrumentalist, winning the 2019 WYCE Jammie Award for Best Rock/Pop Album for her solo EP, Oracle Bones. In 2019, she converted to rock 'n' roll and joined forces with guitarist Lucas Powell and drummer Alec Klinefelter to form Patty PerShayla & The Mayhaps. After releasing their blues-infused, riff-driven debut album, Cheap Diction (2021), the group road-tested their live set, playing over a hundred shows across the Midwest and East Coast, then packed the van for a move to Nashville. Despite being a three-piece band, The Mayhaps have developed a larger-than-life sound with soaring guitar solos and compelling vocal moments, featuring a spectacle of a five-foot-two (-and-three-quarters) woman, hooting and strutting across the stage, gracefully wielding a bass guitar almost the size of her wingspan.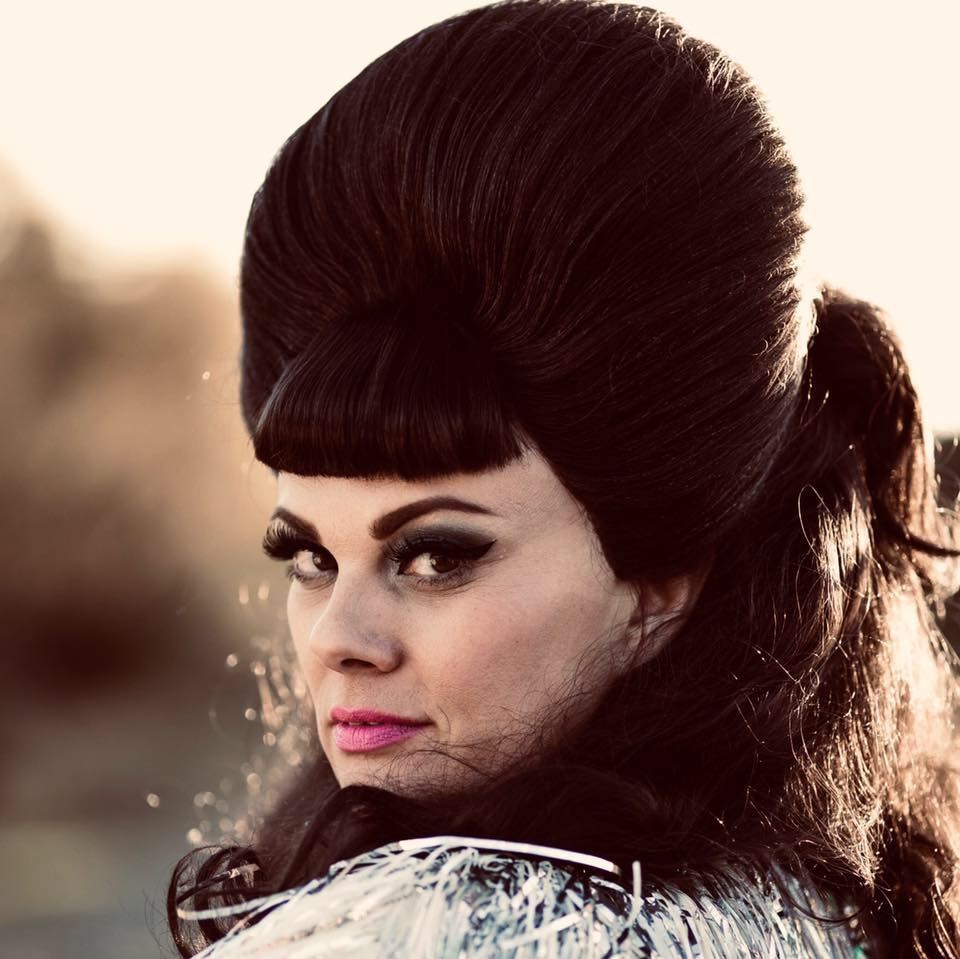 New Zealand Country/Soul
Formed in Adelaide South Australia in 2014 the band first made waves across Australia and New Zealand being nominated in every category of the 2018 Australian Blues Music Awards on the back of their 2nd album Tales of A Rich Girl, and ultimately picked up 3 gongs. Tales was tracked in LA by 7 x Grammy winner Jim Scott and mixed in Nashville by 4 X Grammy winner Vance Powell. It received some incredible reviews and had a stellar run on the charts hitting no.1 on the Australian Blues Music Charts, and no.15 on the International Roots Review. Huff Post's Randy Radic called the album "…..a humdinger", and Peter Salzony from Blues Blast Mag wrote "You are left emotionally drained after this soulful experience has concluded…….expert musicianship and top notch production propel this effort into greatness. Hearing is believing!"
Sunday, July 23, 2023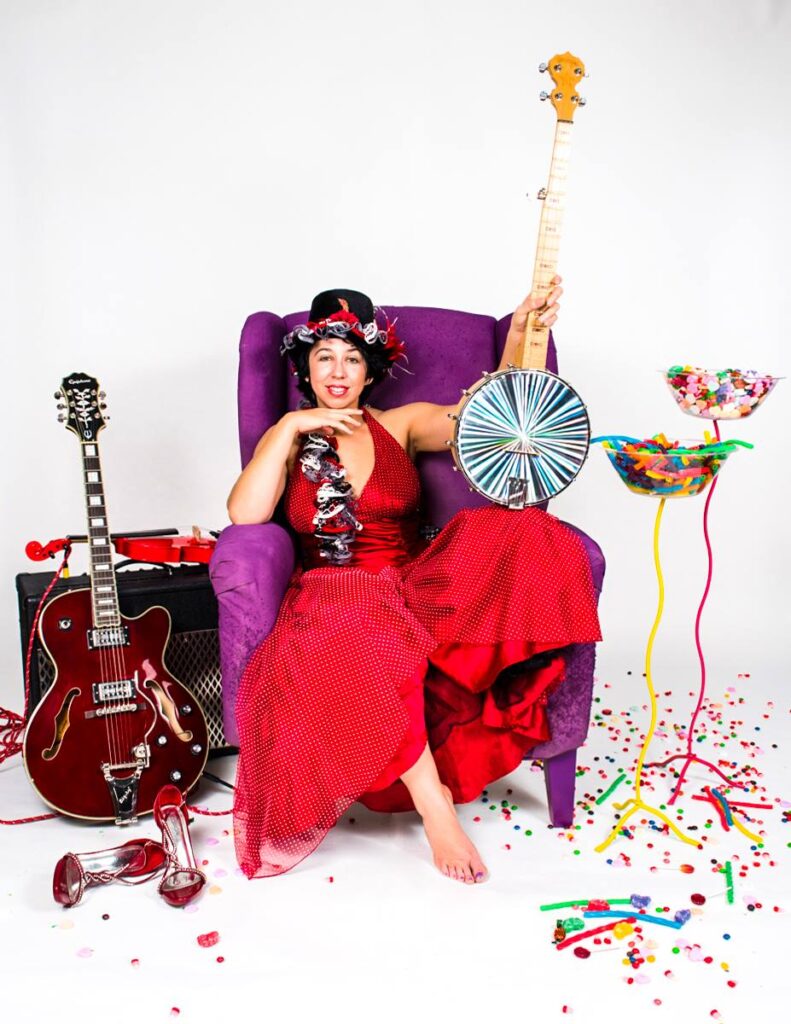 Folk
Mary James, youngest of six children, was born in Geneva, Alabama, though her family lived in Florida, a couple miles below the Alabama line. Her mom (author, Jean James) and dad (WWII veteran, William James) lived a very nomadic lifestyle. On one occasion they packed up the family (Mary was four at the time) and moved from Florida to North Minnesota, near the Canadian border, to rough it in the wilds.
Today she produces music, produces videos (her YouTube videos have received over 15 million visits), tours extensively across the US and overseas, is co-writing a novel trilogy about the music world, and is an endorsing artist for Deering Banjos. The Deerings have named her their Goodtime Ambassador. Mary plays 11 instruments and has recorded 16 albums, her newest being Cold. There is not room here to tell the whole life story of Mean Mary, but if you would like to hear more of it, listen to her music—it is all there.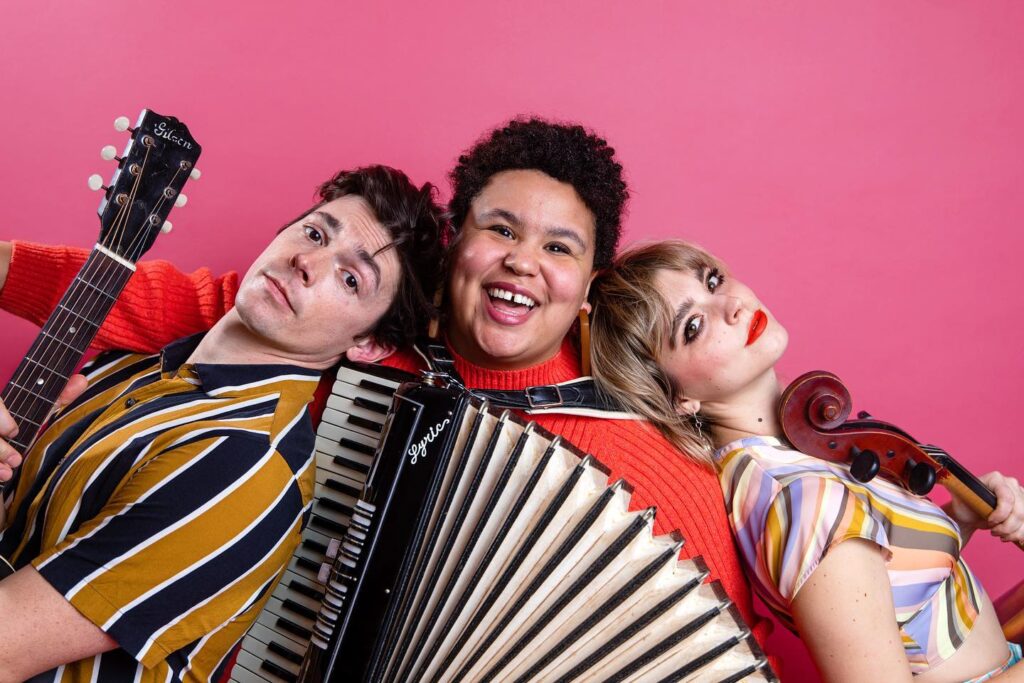 Folk/Pop
Bandits on the Run is an indie-folk-pop-americana outfit consisting of three lead singers, a guitar, a cello, a suitcase drum, an accordion, and various toy instruments. They hail from Brooklyn, NY and are known for their vivacious performance style, genre-defying sound, soaring harmonies, and ability to make music-magic happen everywhere from subway platforms to concert halls.
Bandits on the Run is a musical trio comprised of Adrian Enscoe, Sydney Shepherd, and Regina Strayhorn. Formed upon a chance encounter while busking in the subways of New York City, the Brooklyn based outfit has gone on to receive accolades from NPR Music's All Songs Considered, American Songwriter, NPR Weekend Edition, and the Johnny Mercer Songwriters Project. 2020 found them busy writing and recording their EP "Now Is The Time" with producer Ryan Hadlock (Brandi Carlile, The Lumineers) and producing a short musical film "Band At The End Of The World" commissioned by NYC based Prospect Theater Company. 2022 saw them they have composing music for the Netflix children's animated series "Storybots", scoring the newest Peter Hedges movie "The Same Storm", and touring the globe with appearances at the Cambridge Folk Festival, Floydfest, Milwaukee Summerfest, Americanafest, and the Singapore Grand Prix. Their next release will be their most collaborative yet: a self-produced EP featuring various and sundry bandit friends that explores the tensions of a world that has been broken open but is putting itself back together; it is slated for release mid 2023.
Sunday, July 30, 2023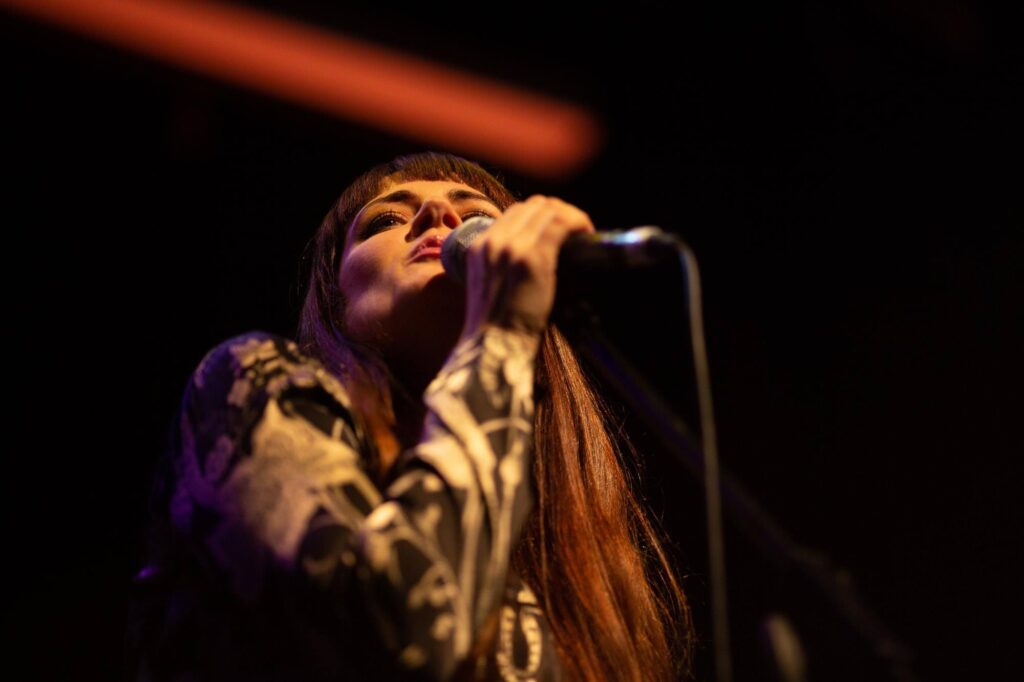 Irish Folk Singer-Songwriter
Aoife Scott is an award winning folk singer and songwriter based in Dublin, Ireland.
Born into the legendary Black Family, Aoife is steadily rising to the top of the traditional and folk music scene, and has long enjoyed success as an established artist in her own right. Fragile and ethereal one minute and strong and vibrant the next, her dynamic and profound vocals explore the emotional depths of her lyrics, leaving the audience entranced.
Aoife has a unique sound. Her music has a broad creative scope but is largely influenced by her own roots in folk and traditional Irish music.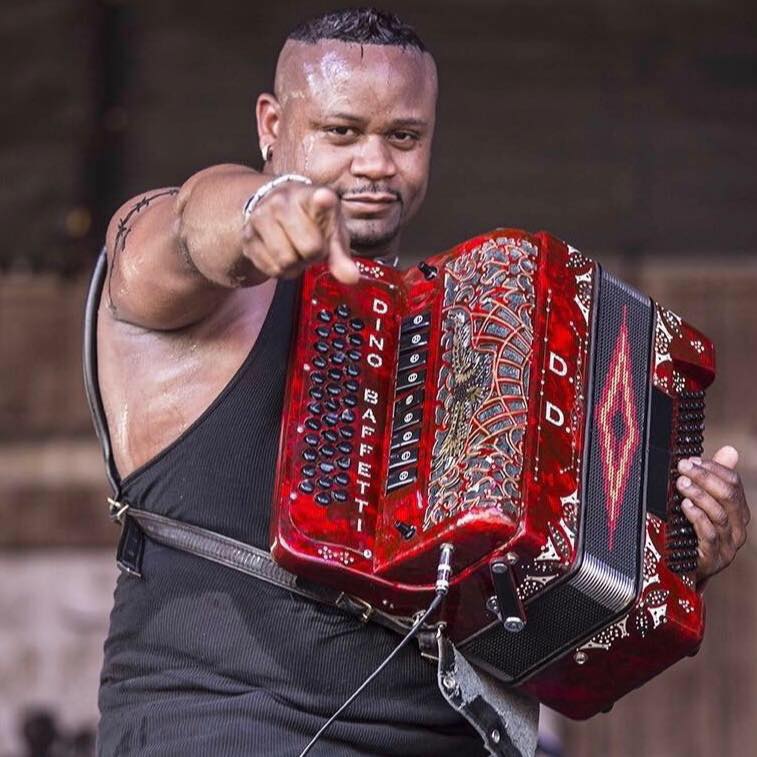 Zydeco
Dwayne (Dopsie) Rubin hails from one of the most influential Zydeco families in the world. Although inspired by tradition, Dwayne has developed his own high energy style that defies existing stereotypes and blazes a refreshingly distinct path for 21st century Zydeco music. This singer/songwriter and accordionist has performed all over the world since debuting his band, Dwayne Dopsie and the Zydeco Hellraisers, at age 19.
The Louisiana native writes both the lyrics and music for his songs and describes the upcoming album as soulful with a touch of blues and old time zydeco feel.
Dwayne Dopsie, grew up in Lafayette, Louisiana,teaching his self how to play accordion watching videos of his father and Clifton Chenier and recording his self with a video camera and going back and watch it and playing over and over for hours until it was right . The knowledge of Dwayne's musical ability along with zydeco Hellraisers band members are Combined, to have over 100 years of experience playing Zydeco music and it shows in every performance. The energy, true talent, and exuberance that Dwayne Dopsie and the Zydeco Hellraisers emit from stage makes it obvious that there is no competition for this band.
Sunday, August 6, 2023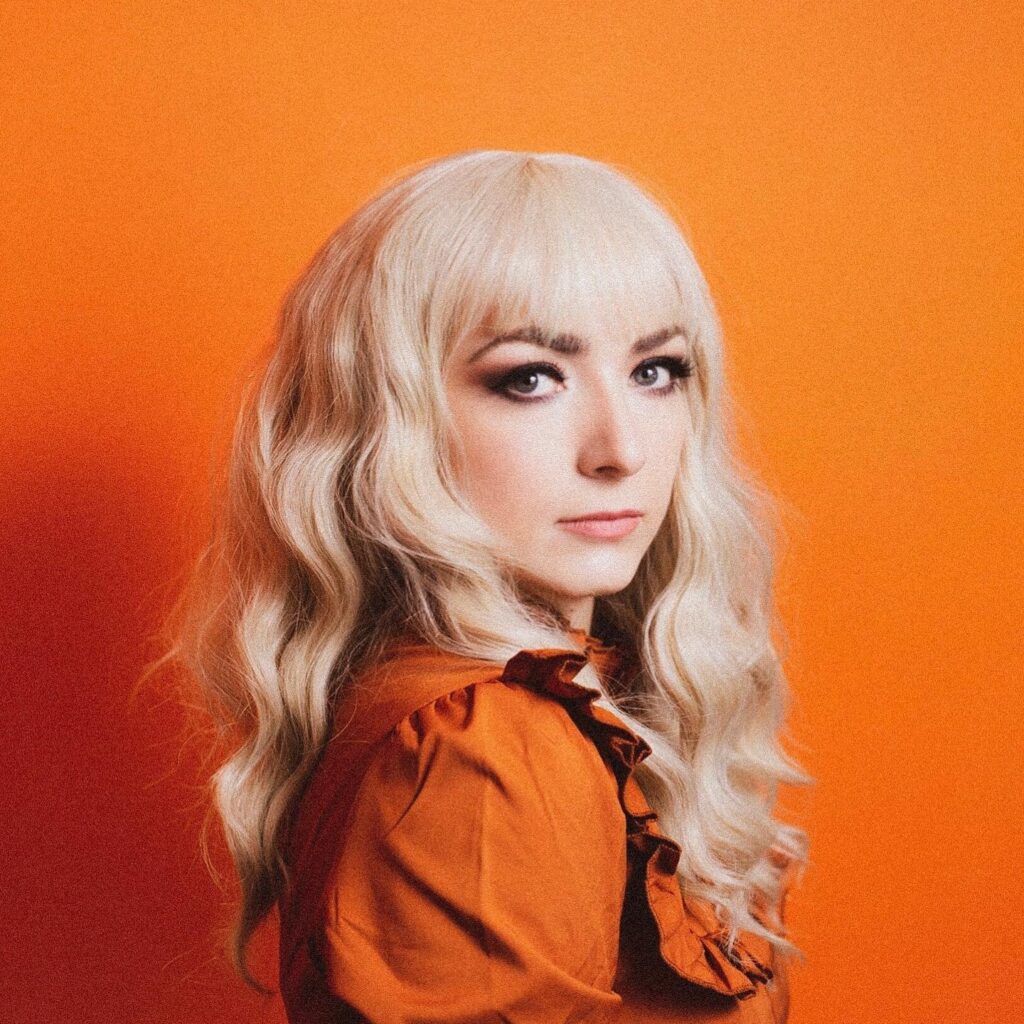 Country
She's quite the paradox: a seasoned songwriter who perfectly embodies the music of the American South but lives in the wilds of Michigan. An artist who grew up performing with parents in the family bluegrass band but spent her teen years raging away in an all-girl punk band. An introvert off stage, whose wall-shaking voice has earned her a place at cutting- edge roots music festivals like Muddy Roots, SXSW, AmerianaFest, Mountain Top, and the Rochester International Jazz Festival. An icon of underground country, whose newest critically acclaimed album has been featured in major media outlets like CMT, Parade Magazine, Glide, and Cowboys and Indians, and garnered the attention from Nashville big-wigs. But when you sing this well and play like hell, who do you have to answer to anyways?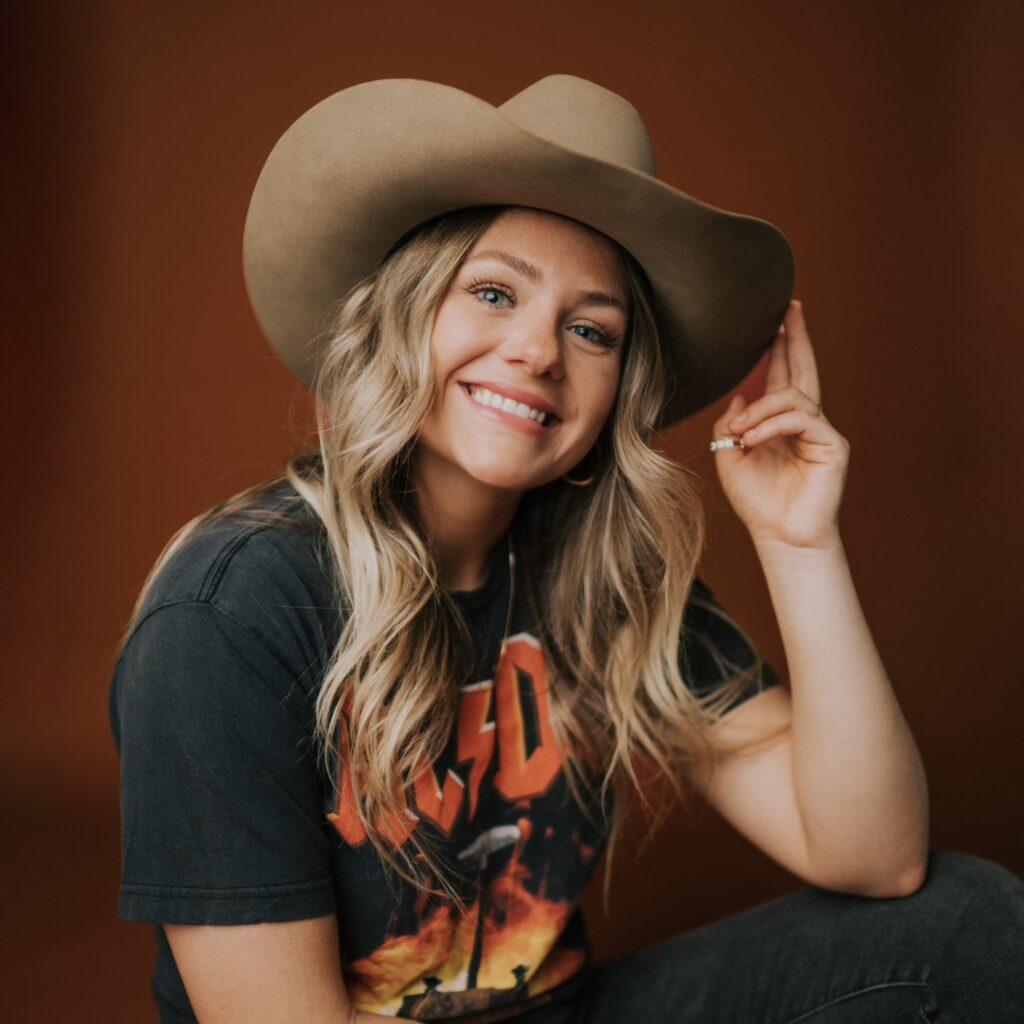 Country
Born and raised in Southeastern Kentucky, Sydney has practically been singing from the time she could talk. She has been performing on stage since she was just 12 years old. Soon after, at the age of 15 she began writing her own songs.